Our Staff
Director of Document Destruction
We are very proud of the commitment and professionalism of our staff. Our team has very little turnover which means you can be assured that your items are being handled by someone who takes the responsibility of safeguarding your privacy seriously. Our highly trained employees have an average tenure of 13 years with our company. In our production team, the average length of service is 19 years. Several of our employees have been with us for more than 20 years. We love what we do and we feel honored to be of service to our community.
OUR DRIVERS
Ryan
Team Member Since 2008
Jerry
Team Member Since 2016
Raymond
Team Member Since 2013
Fernando
Team Member Since 2014
Anthony
Team Member Since 2021
Thomas
Team Member Since 2021
Chris
Team Member Since 2007
PRODUCTION WORKERS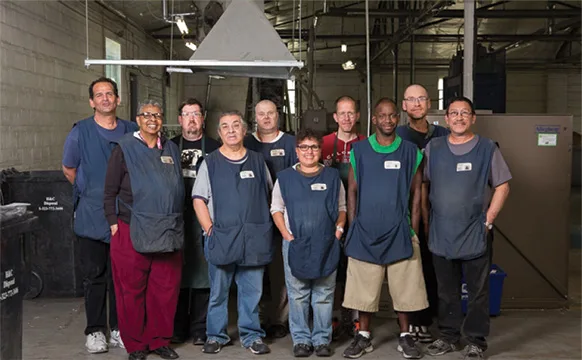 Average of 20 years of experience.
The hard-working men and women who make up our production team are a big part of Bayaud's success. The average length of service on this team is 20 years. Unlike other document shredding companies, our employees don't come and go. Our production line is staffed by people who are skilled and trustworthy. It's just one more reason that Bayaud is the right choice for all your document and hard drive destruction.
You can find specific pricing information about all of our shredding services by clicking on our pricing page.